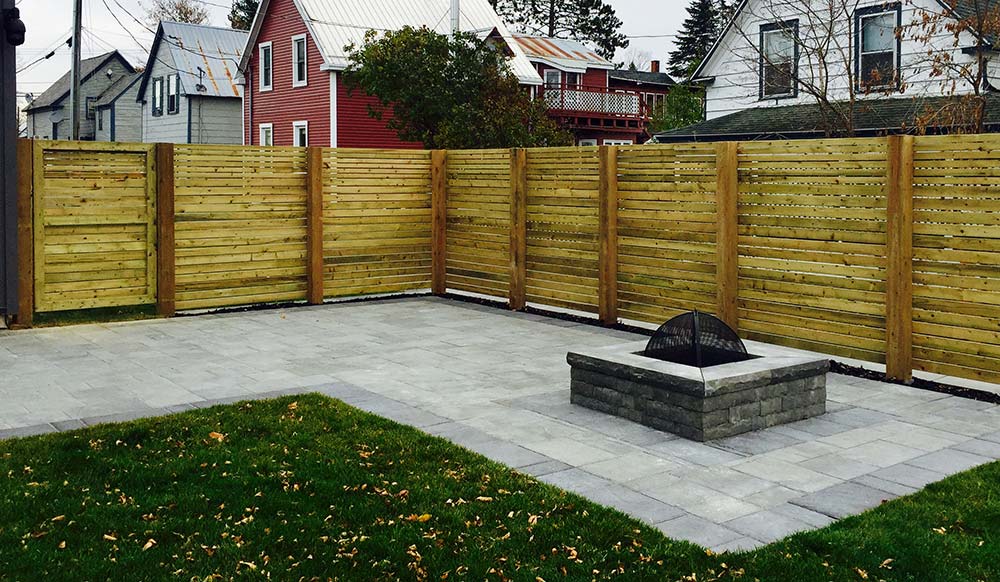 21/07/2017
Changing the way wood fence is installed in the Maritimes
Wood fence is not typically maintenance free, but there's a huge difference between a coat of water sealer (or stain) every few years and having to replace posts. Due to our harsh winters, post heave due to frost has always been a concern when constructing wood fence to last in the Maritimes.
Another issue with wood posts (not specific to the Maritimes) is post rot caused by moisture.


In the past we have often gotten around these issues by building wood fence on galvanized steel posts driven into the ground (no digging, no concrete). Eliminating the concrete footing makes frost heave less likely, and in the event that posts do heave, it is far easier (and more cost-effective) to fix. However, the problem with steel posts has always been the appearance — people didn't want an industrial-looking product in their backyard.

Master Halco's PostMaster steel fence posts for wood fence (4 MB PDF) offer an excellent solution to this problem. Get the strength and longevity of steel posts, with an easily-concealable design.


Take a look at some of the projects we've completed with PostMaster steel fence posts for wood fence below.
Eastern Fence is the only fence company in the Maritimes offering this product, so before you start your next wood fence project contact us for your free estimate.