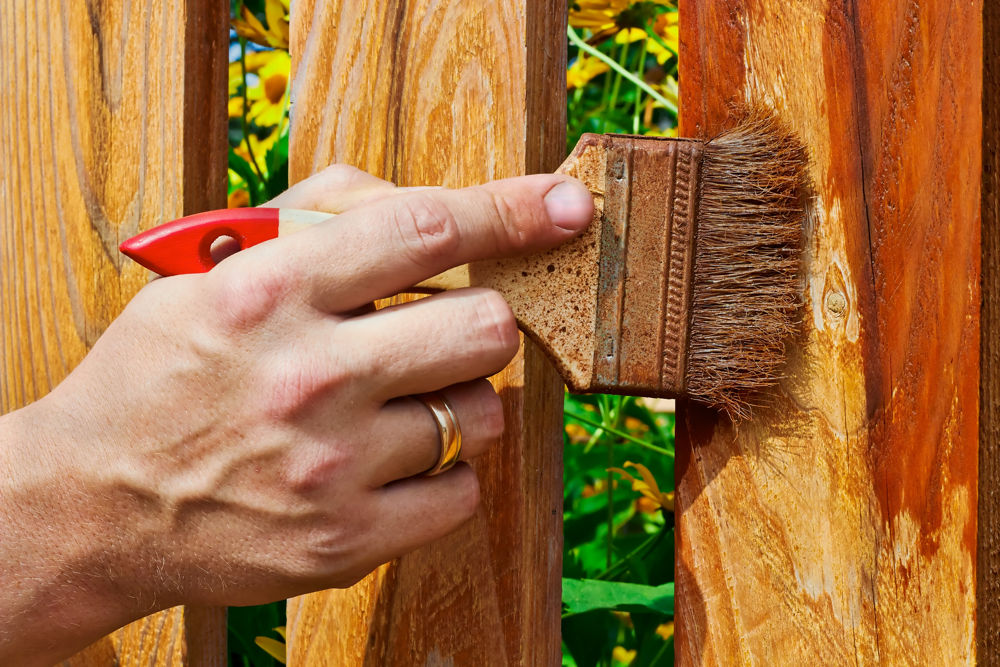 08/01/2019
Tips for making your wood fence last
The classic beauty of a wood fence surrounding your home is hard to beat. Sadly, these fences are vulnerable to the extreme weather we're prone to here in Eastern Canada. While a wooden fence will eventually need replacement, proper maintenance can help make it last a long time.
How to take care of your wooden fence
Follow these tips to keep your fence looking its best:

• Make sure it's properly installed: getting your fence installed by an experienced fencing contractor is the first step. They'll know how deep to bury the posts and make your fence straight and strong, which means there'll be less chance of it falling over in harsh winds.

• Staining and water sealing: one of the most important things you can do for your wood fence is to make sure it's treated to protect it from the elements. Use a water sealant to keep water out, and if you want to use a stain, make sure it's one that's formulated for outdoor use and has a sealant mixed in.

• Keep plants away: while it may look nice to plant flowers along your fence, they can cause damage. Plants can feed on the moisture in the wood, making it more susceptible to rotting. Make sure your garden is far enough away that it doesn't touch your fence and keep surrounding grass cut short.

• Do repairs ASAP: don't ignore small cracks, splits or other damage, which will always lead to more damage. Even if it doesn't look serious, fixing a small problem now can save you time and money in the long run.

Steel posts: a great choice for wood fences
Posts take a bigger beating than any other part of the fence. They support the whole structure, making them more vulnerable to damage from the elements. Additionally, they're usually the only part of a fence that touches the ground, and if made of wood, excess moisture can cause them to rot quicker than the rest of the fence.

One of the best ways to make your fence last is by using steel posts instead of wood. The material is stronger than wood, making it less likely to be damaged, and if they do get bend, they can usually be easily straightened. Steel posts are also more cost efficient than wood, because while the upfront costs are higher, they last much longer, and you won't need to stain or seal them every few years.

If your residential fence needs repair, an Eastern Fence fencing contractor can help. Call us today to find out more.